Captain's Blog
Critter Notices
[It's Freebie Friday in the
Critters Store
...]
Critters Server is Dying has been Replaced
See important details here in my blog. Let me know if you find anything that isn't working right. (Manuscripts are now available for this week, FYI.)
Space Travel for SF Writers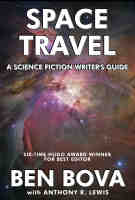 Hot off the presses from ReAnimus Press! Space Travel - A Science Fiction Writer's Guide— An indispensible tool for all SF writers that explains the science you need to help you make your fiction plausible. (Also via Amazon)
How to Write SF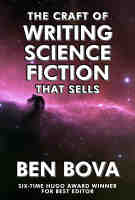 The Craft of Writing Science Fiction that Sells by Ben Bova, best-selling author and six-time Hugo Award winner for Best Editor. (This is one of the books your ol' Critter Captain learned from himself, and I highly recommend it.) (Also via Amazon)
Book Recommendation
THE SIGIL TRILOGY: The universe is dying from within... "Great stuff... Really enjoyed it." — SFWA Grandmaster Michael Moorcock
Announcing ReAnimus Press
If you need help making ebooks from manuscripts or print copies—or finding great stuff to read—look no further! An ebook publisher started by your very own Critter Captain. (And with a 12% Affiliate program.) [More]
~~~
FEATURED BOOK
~~~
error_reporting (E_ALL ^ E_NOTICE); if (!$name) { $name="Critters"; $textonly=1; } ?> if (!$newspage) include("/home/httpd/html/users/critters/notices.inc") ?>
How to Load eBooks onto your Apple iBooks Library
If you've just bought an ebook from the Critters store, thanks! Now you'll want to load it onto your iBooks library.
It's easy! Here's how:
Download to your computer the .EPUB format of the ebook you purchased.
Connect your iPad/iPod/iPhone to your computer and run iTunes.
Drag and drop the .EPUB file into the folder named 'Books' in iTunes.
Sync all books in iTunes or sync just that one book and click update.
Enjoy!
Notes...
Here's a video that shows doing this.
There are lots of other book reader apps in the app store. (Each will tell you how to download books to it.)
~~~
(If you're looking for something else to do, a quick plug for the Critter Captain's other projects that might interest you:
ReAnimus.com — The Critter Captain's project to help you with making and selling ebooks of your work. We can do the whole thing, or just specific tasks.


Check out the Critters Store for all kinds of cool stuff for writers and readers.

The Black Holes response time tracker for writers.

Hate nuisance fees? Say No to the Feeconomy. (Warning, humorous fees may apply.)

Before you get a loan or refinance, make sure you're making the most cost-effective decision for your unique situation. I created http://tech-soft.com/loancompare as the "ultimate" loan scenario comparison tool. (Not selling anything, just a free tool.)

iFiction, a free payment collection tool for writers who have an existing audience.

Curing Bad Customer Service -- Just a Dollar a Minute http://critique.org/bcs.ht

I'm conducting an ebook pricing experiment you might find interesting.

I've written some ebooks you might enjoy, such as:

GreenAroundYou.org, a nonprofit organization dedicated to... greening around you.


If you hate spam as much as I do, check out a service I created: http://www.VirtID.com provides you get spam-free "virtual" email addresses (e.g. give out one unique address for each web form you fill out).
& more aburt projects at:
www.aburt.com.
:)
error_reporting (E_ALL ^ E_NOTICE); ?>