Blog
Critter Notices
[It's Freebie Friday in the
Critters Store
...]
Books from Critters!
Check out Books by Critters for books by your fellow Critterfolk, as well as my list of recommended books for writers.
Space Travel for SF Writers
Hot off the presses from ReAnimus Press! Space Travel - A Science Fiction Writer's Guide— An indispensible tool for all SF writers that explains the science you need to help you make your fiction plausible. (Also via Amazon)
New Book from a Critter Member
**NOW IN
PRINT EDITION
TOO!** Awesome new book,
HOW TO IMPROVE YOUR SPECULATIVE FICTION OPENINGS
, from a Critter member who's unearthed a shard of The Secret to becoming a pro writer. Really good piece of work. "...if you're at all concerned about story openings, you'd be nuts not to read what Qualkinbush has to say." —Wil McCarthy, author of BLOOM and THE COLLAPSIUM
Interviewed!
I was interviewed live on public radio for Critters' birthday, for those who want to listen.
Free Web Sites
Free web sites for authors (and others) are available at www.nyx.net.
ReAnimus Acquires Advent!
ReAnimus Press is pleased to announce the acquisition of the legendary Advent Publishers! Advent is now a subsidiary of ReAnimus Press, and we will continue to publish Advent's titles under the Advent name. Advent was founded in 1956 by Earl Kemp and others, and has published the likes of James Blish, Hal Clement, Robert Heinlein, Damon Knight, E.E. "Doc" Smith, and many others. Advent's high quality titles have won and been finalists for several Hugo Awards, such as The Encyclopedia of Science Fiction and Fantasy and Heinlein's Children. Watch this space for ebook and print editions of all of Advent's current titles!
Book Recommendation
THE SIGIL TRILOGY: The universe is dying from within... "Great stuff... Really enjoyed it." — SFWA Grandmaster Michael Moorcock
Announcing ReAnimus Press
If you're looking for great stuff to read from bestselling and award-winning authors—look no further! ReAnimus Press was founded by your very own Critter Captain. (And with a 12% Affiliate program.) [More]
~~~
FEATURED BOOK
~~~
(Old) Critters Store
Critter folk can support the workshop via purchases from certain sites. Critters gets a small commission if you make purchases from these sites below. (That is, Critters earns a commission if you buy something. These are not "pay-per-click" ads like the ads on the top and sides of the pages. These are called "pay-per-action", so it doesn't cost the advertiser any money if you click on these affiliate ad links below just to explore their site if you're interested in what they offer. They're part of the Google Affiliate Network or CJ.com, both reputable affiliate programs.)
While the best way to support the Critters fund drive is a donation (since Critters gets all the funds from a donation), if you're wanting to buy something from these companies below anyway, it would be great to do it here so you can support Critters at the same time. We've got books (on writing, genre reading, textbooks, etc.), ebooks, magazines (including Asimov's and Analog for your fantastical pleasure), stuff from Writer's Digest, and other things that Critterfolk might already be thinking of buying, like shopping online at Target.
If you do place an order through one of these links please let me know so I can verify that it gets counted.
Thanks!
— Andrew
---
Aburt's ebooks make great gifts. :) I now sign and personally inscribe them.
If you're a South Park fan, you can Own a Square Inch of South Park. (Seriously!)

(Yes, this gem of a property is owned by your very own Critter Captain. We inherited it. It's bloody useless and just costs taxes, but then, Idea!! Or as I say, where does Mr. Hankey live? On Kickapoo Rd! Visit online or IRL. Great gift for Christmas / Hanukkah / Kwanzaa / Festivus!) Also available via ebay.

Speaking of Netflix, I've fallen in love with the streaming. Before I tried it I didn't think I'd like it, but I did the free trial, and between the streaming and getting DVDs fast in the mail I confess I've become a big fan. This link should be for the free trial:
You can get magazines from Blue Dolphin, like Asimov's and Analog (and tons of others of course).
Here's the main link —
— and here are the links directly to Asimov's & Analog, which are must reads for anyone writing SF and hoping to sell short stories:
For writing in general, there's Writer's Digest: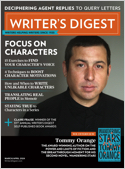 Visit BookCloseouts.com's Big Sale for the biggest discounts on quality books.




I wish I could do an Amazon affiliate program, but they shut us all off in Colorado because of a feud with the state government over sales tax. :( But here are Barnes & Noble and a neat source for getting books from independent book sellers called AbeBooks.com:
Get books from independent book sellers though ABEBOOKS.COM...

If you're looking for textbooks, check out Textbooks.com. They've got books on writing too, as well as books on science fiction, and now do rentals:
And for audio books, there is:
The Writers Digest Shop has all sorts of books and writing, market lists, and such like stuff for writers:
For ebooks there's ebooks.com
and Smashwords.com, where you can publish your own ebooks to all the various formats.
For eMagazines, there's eMagazines.com
There's always something you need at Target:
A lot of writers are also wine enthusiasts, so here are a couple links for that. The GoldMedalWineClub.com delivers great wines to your doorstep each month, and there's all the stuff from Wine Enthusiast. If not for you, these make great gifts:
If you've been thinking about getting a Nook...
Or some books on writing or SF...
(Hover over the cover to read about the book. Click here to see some other books)


---
Here are some links to cool stuff for traveling, if you're going to cons and such:
Magellan's just has all kinds of cool stuff for traveling:
If you're looking for luggage, cases for cameras,
laptops, ipads, or other gear, we recommend:

For accommodations, Hotels.com is a great resource, and Splendia has some "character" hotels:
Boy oh boy is it always a good idea to have travel insurance.
For trip or trip/medical insurance, check out:
Or more books on writing or SF :)
(Hover over the cover to read about the book. Click here to see some other books)