error_reporting (E_ALL ^ E_NOTICE); if (!$name) { $name="Critters"; $textonly=1; } ?> if (!$newspage) include("/home/httpd/html/users/critters/notices.inc") ?>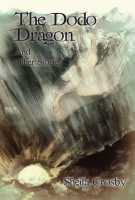 The Dodo Dragon and other stories
by Sheila Crosby
Price: $3
Format: Ebook for Kindle (.mobi), Nook/iPad/others (.epub),
Over the years, Sheila has sold over fifty stories, but "The Dodo Dragon and other stories" is her first anthology. Two of the stories take place on the island of La Palma, where the author has lived for over twenty years.
~~~
This ebook is in your choice of formats that work for almost every ebook reader and has no copy protection ("DRM"). Read it on any reader you want, any time.
I hope you enjoy the ebook! If you like it, please tell others to visit https://critique.org/c/store
---
error_reporting (E_ALL ^ E_NOTICE); ?>