error_reporting (E_ALL ^ E_NOTICE); if (!$name) { $name="Critters"; $textonly=1; } ?> if (!$newspage) include("/home/httpd/html/users/critters/notices.inc") ?>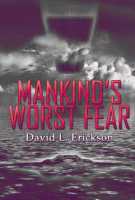 Mankind's Worst Fear
by David L Erickson
Price: $1.99
Format: Ebook for Kindle (.mobi), Nook/iPad/others (.epub),
Fast paced and action packed, this science fiction novel will catapult you through time and space in a desperate gamble to turn back the hands of time. Two skillfully woven story lines will take you to the Pacific Ocean aboard a submerged futuristic submarine, you'll tread the dusty red landscape of Mars, battle nine foot aliens aboard their ship and more. You'll experience places and events beyond anything you've ever known! On Mars, Air Force Colonel Kaider O'Brien leads scientists to a subterranean site containing an artifact of alien creation. On Earth, Professor George Schumer guides his experimental submarine through sudden, intense turbulence off the coast of Oregon. Through a twist of quantum physics, both men meet 300 years in the future on Earth, devastated by nuclear winter, to save mankind from extinction at the hands of an alien race fearful of the technological advancement of other worlds.
~~~
This ebook is in your choice of formats that work for almost every ebook reader and has no copy protection ("DRM"). Read it on any reader you want, any time.
I hope you enjoy the ebook! If you like it, please tell others to visit https://critique.org/c/store
---
error_reporting (E_ALL ^ E_NOTICE); ?>