error_reporting (E_ALL ^ E_NOTICE); if (!$name) { $name="Critters"; $textonly=1; } ?> if (!$newspage) include("/home/httpd/html/users/critters/notices.inc") ?>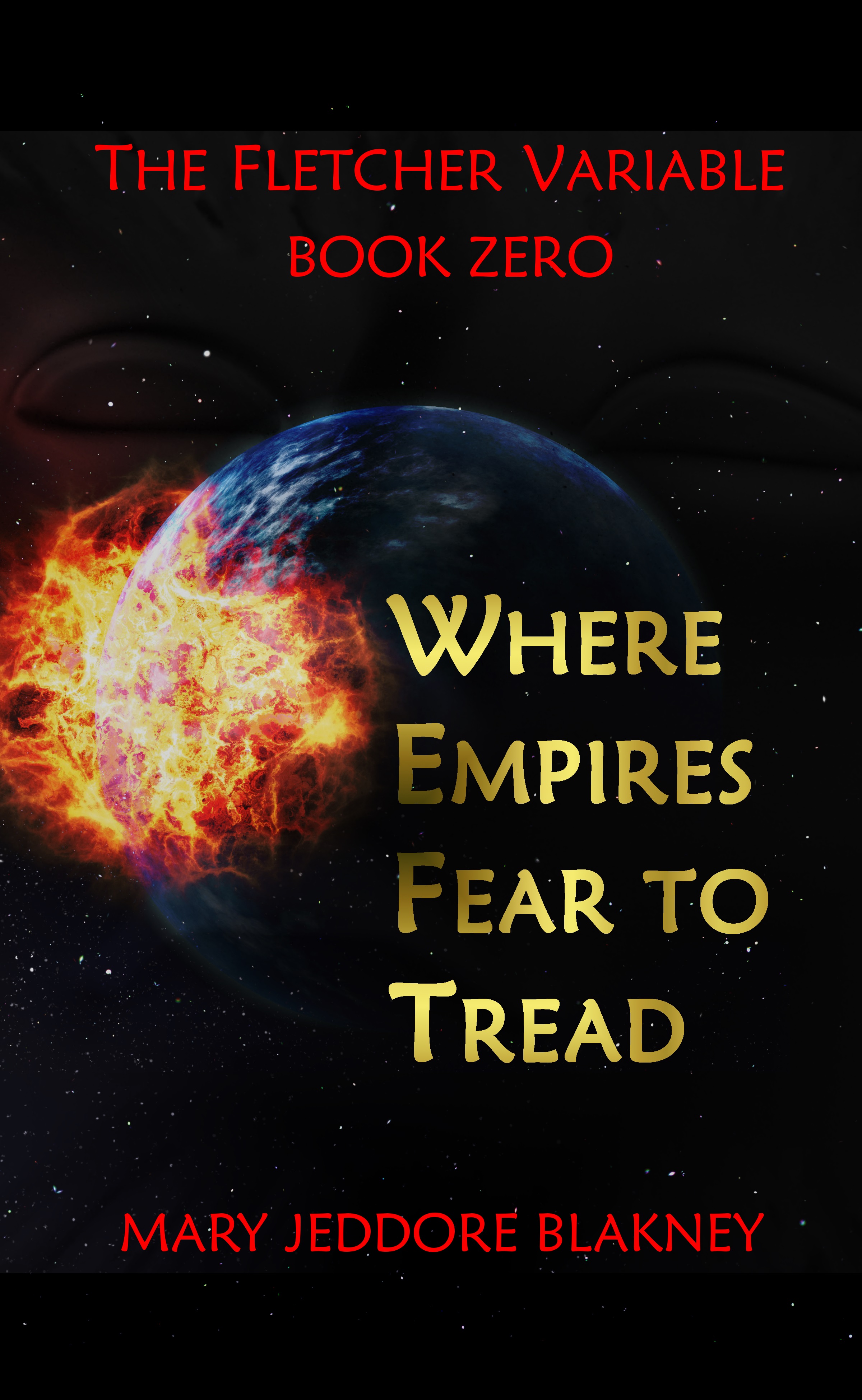 Where Empires Fear to Tread
by Mary Jeddore Blakney
Price: $2.99
Format: Ebook for Kindle (.mobi), Nook/iPad/others (.epub),
The cute little alien ape that ended up in a remote village due to a lab experiment didn't seem like anything to worry about. The simple village people took it in and fed it and kept it out of the sun, and the scientists went on with their research. But the ape's determination to return home has pushed respected leaders to desperate measures and brought half the galaxy to the brink of war. WHERE EMPIRES FEAR TO TREAD is different because it's pulled from a whole four-book series. Each chapter is an excerpt (sometimes a condensed one) from one of the other books. It's a preview of the series, but it contains no spoilers and tells its own story. That's why it's called Book Zero of the Fletcher Variable series.
~~~
This ebook is in your choice of formats that work for almost every ebook reader and has no copy protection ("DRM"). Read it on any reader you want, any time.
I hope you enjoy the ebook! If you like it, please tell others to visit https://critique.org/c/store
---
error_reporting (E_ALL ^ E_NOTICE); ?>