error_reporting (E_ALL ^ E_NOTICE); if (!$name) { $name="Critters"; $textonly=1; } ?> if (!$newspage) include("/home/httpd/html/users/critters/notices.inc") ?>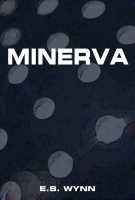 Minerva
by E.S. Wynn
Price: $4.95
Format: Ebook for Kindle (.mobi), Nook/iPad/others (.epub),
The year is 2124. Minerva Eclipse and Duke Industries are earth's two largest aerospace companies, and for the past ten years, these two giants have been working on a joint project to create the world's first faster-than-light starship, the TEV Minerva. Her first mission is simple; test the experimental Displacement Drive, spend seven days in the depths of space, and snap back. It was supposed to be quick, it was supposed to be easy. Nobody planned on the corpse. Nobody planned on the fifty thousand year old starship. Nobody planned on the sabotage. Nobody planned on the Captain's sudden, unexplained suicide. Nobody planned on being stranded one hundred and twelve light years from Earth. MINERVA is a Thunderune Publishing Lightning Novel. Lightning Novels are quick and powerful, bold and just long enough, just concise enough, to really stun you.
~~~
This ebook is in your choice of formats that work for almost every ebook reader and has no copy protection ("DRM"). Read it on any reader you want, any time.
I hope you enjoy the ebook! If you like it, please tell others to visit https://critique.org/c/store
---
error_reporting (E_ALL ^ E_NOTICE); ?>